books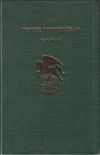 Henrik Pontoppidan by P.M. Mitchell published 1979.

Drawing by Axel Jørgensen 1922.
My first book was published in 1881. I began with a few volumes of smaller tales, but the subjects which especially attracted me demanded a more spacious form and a broader style. I turned to the novel, an artistic form which had in former days been neglected and had thus acquired a bad reputation, but which during the nineteenth century had developed and elevated itself to the ranks occupied by drama and the ancient epic. I have attempted to give a continuous picture of the Denmark of today through descriptions of human minds and human fates which reflect the social, religious, and political struggles of the time. .
Danish Version Version française
search with google